Blockchain, the technology underpinning the crypto industry, is set to permeate every aspect of society and industry in the coming years. Therefore, whether an aspiring crypto job seeker is from the healthcare, banking, sports, music industry, and beyond, everyone has the skills and expertise to join the web3 revolution through non-technical crypto jobs.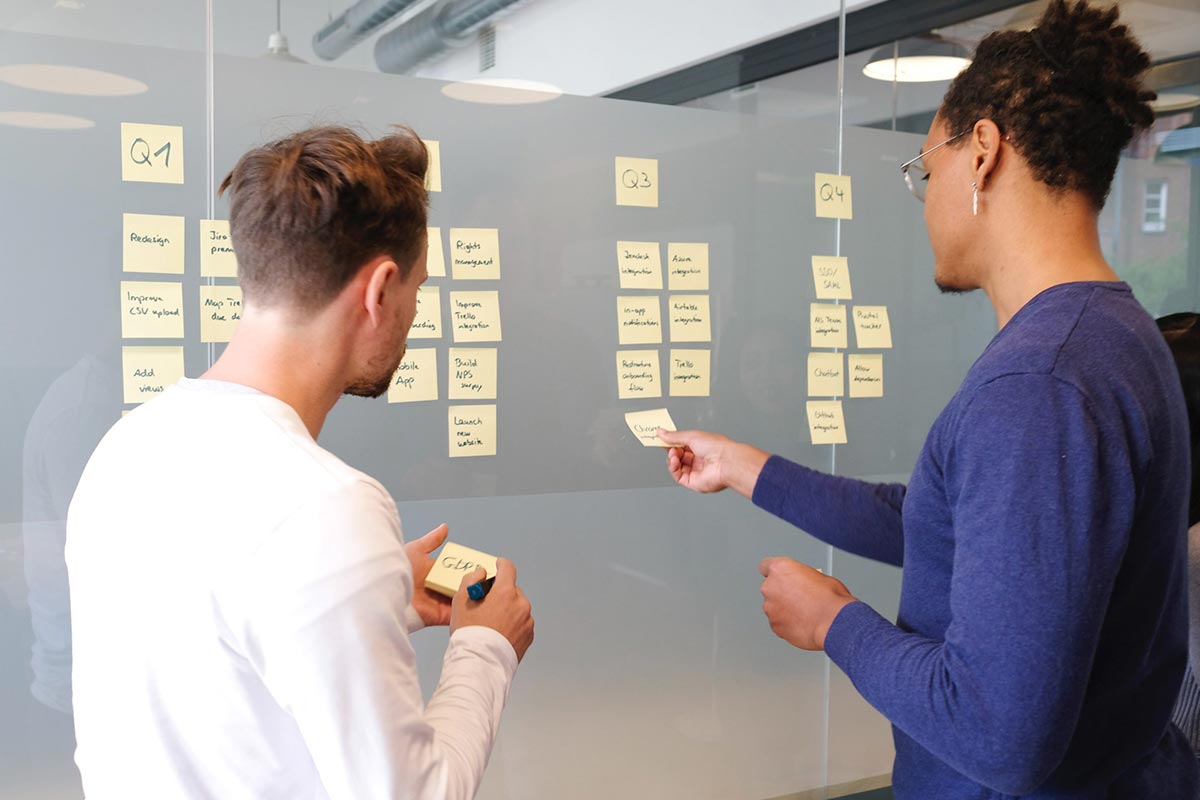 A common misconception is that advanced technical skills are required to find a crypto job. While blockchain developers are in high demand, there are other non-tech jobs such as marketing and legal work, business development, and product management that are critical to the ecosystem's success.
Non-Tech Crypto Jobs
Non-tech jobs, as the name suggests, do not involve developing, maintaining, and improving blockchain technology and cryptocurrency systems. Technical career opportunities in crypto and blockchain remain ever-present across job boards. However, new and existing companies are increasingly seeking to fill up non-technical roles. Companies realize the need for such expertise in driving the holistic success of cryptocurrency projects and ventures.
Non-technical crypto jobs usually transfer knowledge and skills from other fields to the crypto world. Among these positions are marketing, business development, legal work, and product management, among others.
As the crypto sector has grown in popularity, so have the number of companies operating in the space. Finding a job in the ecosystem is not limited to a blockchain or crypto project. Job seekers can also jumpstart their professional careers in renowned exchanges like Binance or Coinbase or by joining research teams and media publications such as Coindesk or Glassnode. Furthermore, it is not just crypto-native organizations that are hiring. Traditional financial institutions such as Visa, Amazon, and JP Morgan are exploring the utility of blockchain technology and actively seeking talented recruits.
Human Resources, Accounting & Payroll, Marketing, Business Development, Social Media, Community Management, PR & Communications, and other vertical departments are critical to the success of any large company. It is no different in the crypto world. From building and fostering a communal environment via Twitter and Discord to producing crypto media content, there are many avenues for non-technical job seekers to enter the sector.
Top 4 Non-Technical Crypto Jobs
There is a considerable demand for non-tech crypto jobs. While knowing about these job openings is necessary, the skills required to stand out from the crowd are just as vital. A foundational understanding of blockchain technology and cryptocurrencies is vital. However, using this guide to learn more about the soft skills recruiters seek can greatly assist in landing the following non-tech crypto jobs.
1. Marketing and Public Relations
A crypto project or company can significantly benefit from effective marketing. Powerful marketing can raise awareness, build trust with potential users, and drive the adoption of the product or service offered. Furthermore, successful marketing aids in attracting investment and collaborations. Both of which are critical to the success of a cryptocurrency enterprise. As a result, marketing experts play a crucial role in the cryptocurrency industry, assisting in its development and growth.
The crypto industry is still in its infancy. The adoption curve is frequently compared to the early stages of the internet's growth cycle and a large portion of the global population needs to be educated about this burgeoning sector. Therefore, to gain widespread user adoption, effective content marketing is critical in simplifying terminologies and concepts.
The crypto space is growing at 113% per year in terms of users. Even if it slows down to the 63% growth rate of network adoption the internet saw at the same stage, its going to lead to 4bn users by 2030 or earlier. pic.twitter.com/sA4SqsdQe5

— Raoul Pal (@RaoulGMI) May 13, 2021
The most common marketing and PR position on offer in most crypto job boards include roles like marketing managers, community managers, content writers, social media managers, event managers, and growth marketing managers. Furthermore, candidates keen on learning more about these positions can visit any of the top crypto job boards listed in this guide.
2. Product Management
A product manager is critical in the crypto space to ensure that the offered products or services meet the target market's needs. They are in charge of the planning, execution, and delivery of a product or service. This is executed within a budget in a timely and high-quality manner. The role requires collaboration with cross-functional teams to define, prioritize, and deliver innovative solutions that meet the end user's requirements. This is accomplished through market research and data analysis to showcase the product roadmap.
This position requires strong communication, problem-solving, and leadership skills and a solid understanding of the web3 landscape and blockchain technology. In addition, since most jobs are remote and rely heavily on cross-functional collaboration, candidates must also be proficient in a suite of virtual office tools such as Slack, Jira, and others.
3. Sales and Business Development
Business development managers are responsible for discovering and pursuing new opportunities for the company's blockchain products or services. Their primary duty is building relationships with prospective partners and negotiating business contracts to increase the company's network and clientele.
Excellent communication, interpersonal, problem-solving, and presentation skills are imperative for this role. Recruiters also typically seek candidates who have a strong network of contacts that they can utilize to establish new business partnerships.
4. Legal and Compliance Jobs
Crypto legal counsels or attorneys are becoming highly sought-after in the crypto ecosystem. Due to increased regulatory pressure, crypto companies are intensifying their efforts to hire more legal talent to be embraced by mainstream finance.
A legal counsel is a licensed attorney who advises the company on contracts, regulatory compliance, intellectual property, anti-money laundering, KYC (Know Your Customer) compliance, and the legality of ICOs. Their responsibility is to ensure that the company remains on the right side of the law. This position necessitates a law degree and a thorough understanding of each country's regulatory framework regarding cryptocurrencies.
Conclusion
Non-technical jobs are critical to the success of a crypto company or project. The demand for these roles will increase as the industry continues to evolve and mature. The opportunities to find a crypto job that matches one's interests and skills are limitless. As the sector continues to expand, job seekers from all walks of life, whether they have a technical background or not, have the opportunity to be a part of the industry's growth.