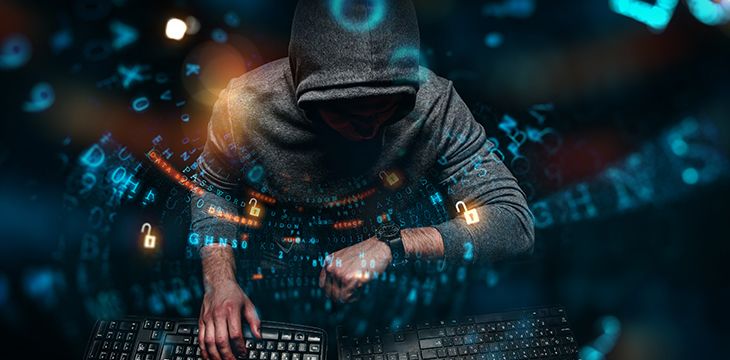 What exactly is cryptojacking?
Cryptocurrencies rely on a distributed database known as a 'blockchain.' Periodically, the blockchain gets updated with all recent transactions. Then, a complicated mathematical procedure merges each group of recent transactions into a 'block.'
Cryptocurrencies rely on individuals to supply computing power to generate new blocks. Therefore, cryptocurrencies reward those who provide processing power with cryptocurrency. "Miners" are those who exchange computational resources for cash.
To execute the necessary mathematical computations, the cryptocurrency company hires teams of miners who use dedicated computer rigs. This activity necessitates a substantial quantity of electricity; for example, the Bitcoin network now consumes about 73 TWh of energy each year.
It is where cryptojacking comes into the picture: Cryptojackers seek to gain from cryptocurrency mining without paying for the prohibitive costs. Cryptojacking enables hackers to mine for cryptocurrencies without the high overhead costs of purchasing pricey mining equipment or high power bills.
How does cryptojacking work?
Cybercriminals hack devices to install cryptojacking software. In the background, the software mines for cryptocurrencies or steals from cryptocurrency wallets. The unaware victims continue to use their devices, albeit they may notice sluggish performance or delays.
Hackers have two main tactics for convincing a target computer to secretly mine cryptocurrencies, and they may combine both strategies:
1. Download
This method encourages victims to install crypto mining code on their devices using social engineering techniques like phishing, in which the targets get an email that appears to be authentic and invites them to click on a link. The link executes malicious malware that installs the crypto-mining software on the device. While the targeted individual is working, the script runs in the background.
2. Injection
The technique is to inject a script into an advertisement or website that is then spread to multiple websites. The script automatically runs when the victim accesses the page or as the malicious advertisement displays in their browser. There is no code stored on the victim's device. In both tactics, the malware runs complex mathematical equations on the intended machine and sends the results to a hacker-controlled site.
3. Hybrid:
To increase their profits, attackers may combine the two techniques. For instance, if 10% of the hundreds of devices that an attacker may use to mine bitcoins for them could run code on the target computers, 90% could do so using their web browsers.
Crypto mining code might include multiple versions that exploit holes in different network protocols to increase its ability to propagate throughout a network. In certain circumstances, the crypto mining code downloads many copies and attempts to execute them all until one succeeds.
A powerful internet security software package can assist in thwarting attacks from cryptojacking. In addition to employing security software and educating yourself on cryptojacking, you may add an extra degree of protection by installing ad-blocking or anti-crypto mining extensions on web browsers. Always be aware of phishing emails, unknown attachments, and suspicious URLs.
Now that you know what cryptojacking is, you also might want to know the types of cryptojacking and the impact that they have. Click here to read our article on types of cryptojacking and their impact.