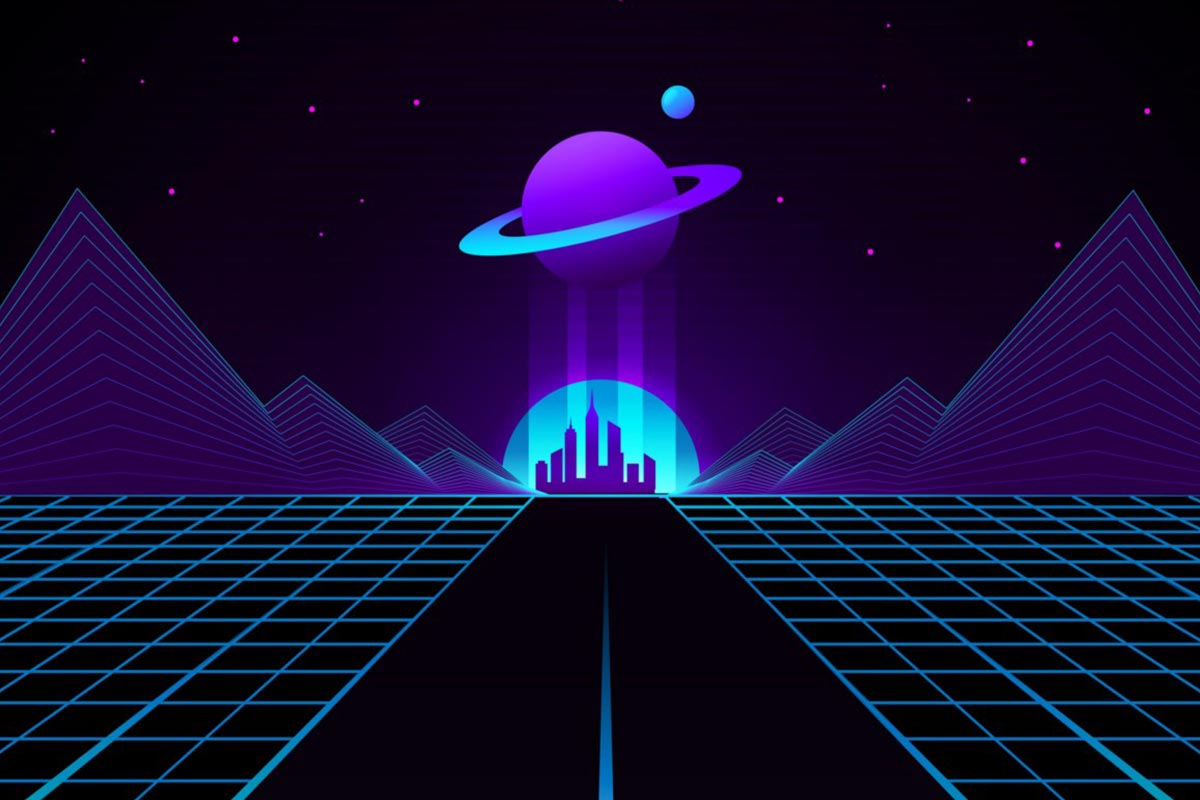 NFTs have a significant role in the popularity of the Metaverse
New companies created with forwarding technologies want to use digital currencies like NFTs, Bitcoin, and Ethereum as their primary mode of transaction. This is where NFTs come into place.
Why are NFTs Important to the Metaverse?
A union is formed between NFTs and the Metaverse that is redefining the future of the digital economy.
Because of this, users are the controllers of the assets in the virtual/digital space.
Transactions are recorded safely and have no harm to personal data.
NFTs made transactions authentic in digital spaces.
Metaverse integrates cryptocurrencies and decentralized payment systems to make transactions easier in virtual marketplaces.
Metaverse is bringing a change by incorporating NFTs to build a solid digital space.
NFTs are a new model of digital assets and are unique and irreplaceable. They can be utilized in multiple opportunities offered by the Metaverse.
How NFTs help metaverse?
Fare transparent solution for transactions.
A combination of Metaverse and NFTS allows the representation of real-world assets in virtual spaces.
Blockchain provides transparency and immutability features to this system.
Like-minded people come together and support similar projects because of NFTs.
This combination of Metaverse and NFTs can be used for elite marketing of brands and products and to create hype around items.
Customers always look for a differentiator in products and brands, and this could be it. As this promotes innovative technology and drives customers to it for new experiences.
NFTs bring in the scarcity factor, and NFTs can be used to access the Metaverse to create various communities of like-minded people.
NFTs enable monetization of the digital economy and create a legit community rather than a gaming area.
Roles of NFTs in the Metaverse
Metaverse and NFTs can play a massive role in the development of businesses.
NFTs are associated with decentralized finance and transaction and mainly indicate a person's ownership.
Metaverse is associated with 3-dimensional worlds, augmented reality, and virtual reality.
Even though there seems to be little connection, NFTs and the Metaverse can function together.
Some applications of NFTs
1. Virtual Marketplaces.
Virtual chats and meetings are already being conducted all over the Metaverse. But these virtual places can now become a place for trading NFTs and can make a place to trade digital assets on 3D platforms.
Companies can mint their own NFTs or act like a third men for displaying these NFTs and act like marketplaces by charging money.
This brings monetization to these virtual worlds and helps them sell something for revenue.
Sellers can provide links to preview their products, which can be a new way to sell various items.
2. Art Gallery.
The people in the art industry are getting newer opportunities to shine, and NFTs and the Metaverse are making this possible.
NFTS helps artists with a fair share of revenues and royalties. The Metaverse acts as a gallery by providing a virtual world to showcase art pieces close to millions of people at once without restrictions.
Art can be seen from every angle and clearly by everyone.
NFTs are primarily artworks that are being showcased for buying, selling, and trading.
3. New Frontiers
Many industries were previously tightly knit and used only traditional ways to process. We are now shifting to alternative methods and innovative technology for simplicity and to upgrade to new standards. For Example:
The Real estate Industry has followed the traditional route for quite some time now.
Intense paperwork, Multiple middlemen, and other limitations are all present at once.
But now, we can slowly see a shift to the NFT and metaverse space.
NFTs are being used to showcase ownership and Metaverse for transactions on virtual lands.
Some companies have started providing partial ownership of houses and commercial properties to make owning Real estate Viable for all.
Metaverse can be used to remove limitations in house viewing only to localities around.
Metaverse can help anyone from across the world view and buy properties.
Tour houses comfortably from around the world in the comfort of your house.
Perform simple transactions and purchase on a chain with verifications without intermediates.
Landowners can also easily lend or rent their lands. They can profit from the rents and capital accumulation over time.
Money is required for the Metaverse to run smoothly and for further development. This money is generated by Crypto Cash as virtual/digital cash. Here are examples of a few places that are already combing Metaverse and NFTs to make an ideal virtual space and also some revenue.
1. Decentraland
It is a place for buying, selling, and trading land online virtually in a decentralized manner.
Digital assets that are land are programmed as NFTs and can be bought using their native token called MANA.
MANA gives you purchasing power and enables you to buy lands, goods, and services available in the game that are NFTs created by the game creators.
Many options and opportunities are available on Decentraland, and multiple companies are acquiring spaces and lands in decentraland for Virtual offices and meetings.
2. Sandbox
It is an Ethereum-based metaverse gaming platform.
NFTs can be created and traded on this platform easily.
It is community driven and entirely created and run by the users.
Free software is provided to players for creating assets and other experiences the inside the game, which can further be sold as required.
These are just a couple of examples, but many other platforms and games have similar concepts applied and also have their native currencies like Star Atlas, HighStreet, Enjin, and Axie Infinity
From all the above examples, it can be understood that an ecosystem of Blockchain, Crypto, and Metaverse is being formed that efficiently enables the buying, selling, and trading of multiple things across platforms.
If you would like to check out a few NFT marketplaces to understand how NFTs are listed and sold, feel free to check out the links below to get an idea.
(These NFT marketplaces are not DroomDroom's recommendations. Their mere purpose is to serve as an example.)