When we view the Web3 space as a whole, we often forget that every element serves different purposes beyond just fulfilling transactions or carrying out a specific function. For example, Ripple's XRP token also helps perform transactions, but in a unique way. Thus, no other token can replace it unless a similar product is created. However, apart from working as a bridge asset, several other benefits of the token make the crypto industry a better place.
XRP is native to the Ripple network – which helps process transactions worldwide. Users can buy the token as an investment to diversify their portfolio or to perform transactions on the Ripple network. The token is also carbon neutral, which means that XRP operations do not cause harm to the environment. Another helpful feature of the token is that it can also be used in transactions involving fiat currencies. We will learn more about it in the article.
How Was 'XRP' created?
The predecessor of 'XRP' was created by a developer named Ryan Fugger in 2004, but the token as we know it wasn't created until 2012. The masterminds behind its creation were Jed Caleb and Chris Larsen.
Initially, Ryan Fugger had the idea of establishing a payment service for the crypto industry, so he created Ripplepay. But, later, in 2011, the founders of XRP wanted to start a project that would mimic the functions of Bitcoin. So, they merged their ideas with Fugger's and created OpenCoin. Then, in 2013, when Jed Caleb left the company, OpenCoin was changed to Ripple Labs.
The token's journey finally took off in 2014, and within three years, it became the world's second-largest cryptocurrency, and its value also shot up to $73 billion.
Source: CoinStats
Benefits of Using XRP
The XRP token is multifaceted, so several experts recommend investing in the token. The features that make the token special are:
One of the most valuable features of XRP is that it can be used as a bridge asset. It means that exchanges can use it to complete transactions that include tokens that any one of the parties does not hold.
For example, if you want to sell Bitcoin and buy USDC, you can perform the transaction even if the market demand is low. In this scenario, XRP Ledger's auto-bridging system would purchase XRP using BTC from a trader and sell the token to another trader to acquire USDC. Thus, the token satisfies the needs of every trader by following the same process.
Even traditional financial structures like banks use XRP. The token helps them connect via its network and facilitates transactions involving fiat currencies. It is another feature that encourages users to use its network.
The process involving fiat currencies is similar to that of digital tokens. Thus, one can efficiently perform transactions using their native currencies if they do not possess the cryptocurrency the other party requires.
Transactions performed using XRP take only 3.5 seconds to get confirmed. In the crypto industry, there is always a need for faster transactions to increase scalability, which is also one of the token's goals. Its network can process over 1,000 transactions concurrently – a helpful feature, especially for traders.
Among all the other attractive features of the Ripple network, the one that stands out the most is its low fee. The gas fee of the platform is as low as 0.217566, which makes it convenient for users to perform transactions.
XRP is also environmentally friendly. The industry has been facing criticism from climate activists because of the high energy consumed during crypto mining. But as the token is not involved in the practice, it is energy efficient and carbon neutral.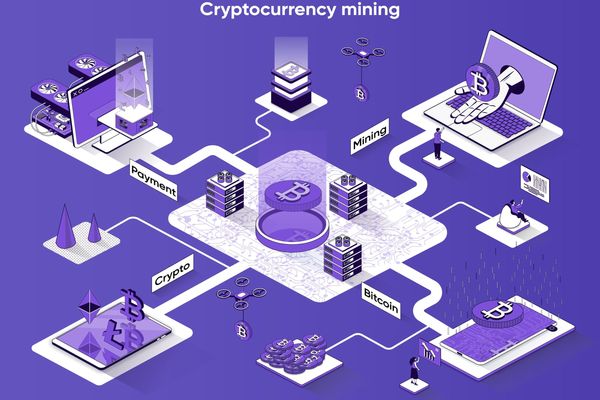 Source: Navi
You can read this article on Bitcoin mining to learn more about crypto mining.
Should You Invest In XRP?
If you hold thinly traded cryptocurrencies – digital tokens that do not have a high market demand or a massive market for trading, then investing in the token would facilitate your transactions. It is because XRP is widely known as a bridge asset, and parallels between the token and the US dollar are also drawn.
However, before investing in any digital token, you should thoroughly research to mitigate risk.
Conclusion
Since its inception, XRP has secured its place in the industry by offering valuable services. It is a helpful resource for crypto users and traditional banks and is thus bridging a massive gap in the industry. Experts often claim it as one of the most profitable tokens and advise investing in it to diversify one's portfolio and easily complete transactions.
We are anticipating more advancement of the Ripple network and in the infrastructure of XRP. However, we encourage our readers to analyze market changes before investing in cryptocurrency.