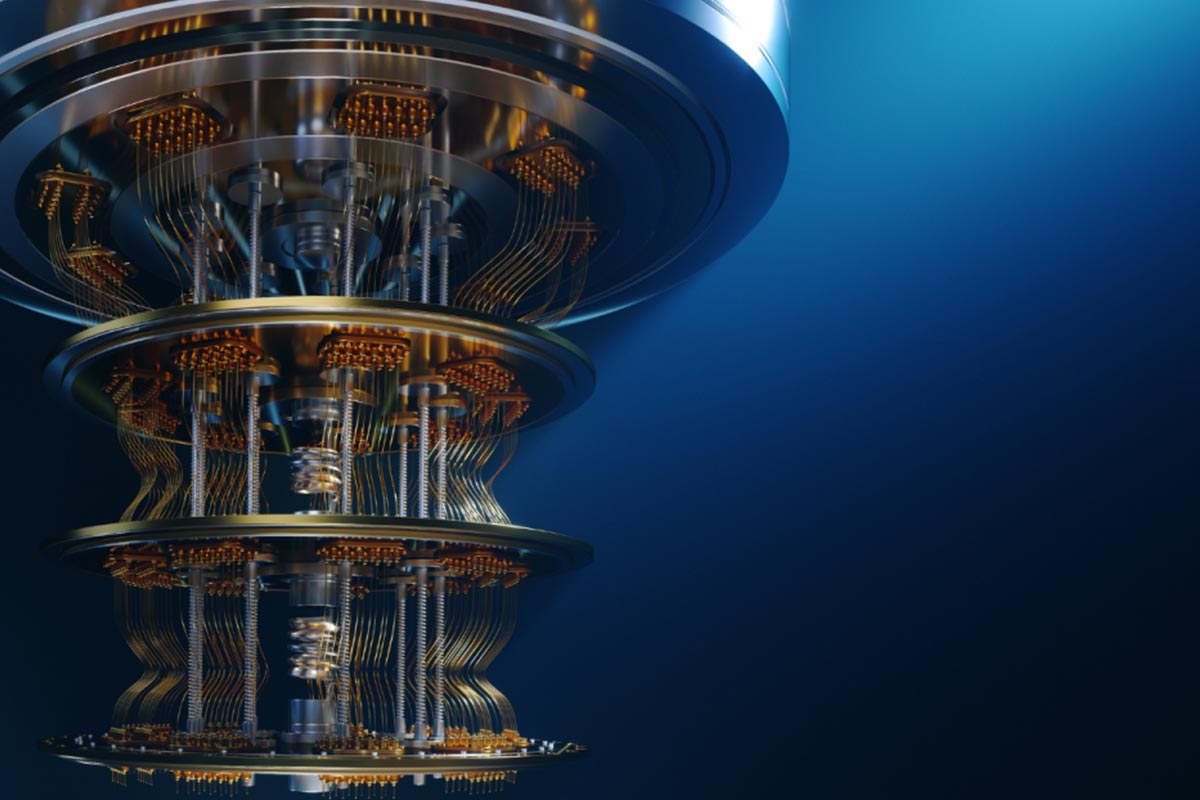 The Bitcoin network's strength is its strong encryption. But what if, in the future, computers come to a point where current cryptographic standards are no longer relevant?
The bits in conventional computers alternate between 0 and 1, but quantum computers utilize qubits, which can exist simultaneously in both states. Since they can calculate and consider several configurations at the same time, these computers are millions of times faster than the fastest supercomputers available today.
With this scale of processing capacity, bad actors might utilize quantum computing to target protocols such as Bitcoin in an attempt to steal money from the millions of cryptocurrency users who currently make online transactions.
Such individuals might conceivably use powerful quantum computers to attack weak wallet addresses or even target transactions as they are processed on the blockchain, employing diverse strategies such as transit attacks or storage assaults.
Theoretically, such entities may use powerful quantum computers to launch attacks on weak wallet addresses or even target transactions while they are being processed on the blockchain, employing diverse strategies such as transit attacks or storage assaults.
Storage attacks tend to be more plausible since they depend on how securely tokens are kept by various users, whereas transit attacks are outside the capability of the bulk of the quantum computers now in use.
That is both the promise and the threat of quantum computing, a technology that allows computers to use quantum physics laws to speed up computations and analyze enormous amounts of data at rates that today's computers just cannot achieve.
Blockchain technology encryption is based on the interaction between the public and private keys, known as asymmetric cryptography. The problem for hackers today is that the private key is between 1 and 2256, or 115-quarters of a billion, and it is said to be greater than the universe's entire amount of atoms.
The level of number crunching required by those calculations is beyond the capabilities of today's computers unless you have several hundred years at your disposal.
Mark Webber of the University of Sussex in the UK has estimated that 1.9 billion qubits of quantum computing power would be required to break the level of blockchain encryption. The number is surprisingly high, especially because IBM's best quantum computer has only 127 qubits.
Current borderless transaction systems like Bitcoin and other blockchain protocols are not particularly sensitive to quantum computing attacks. It is because the processing capacity of quantum computers has not gone beyond 100 qubits, substantially limiting the possibility of an assault on a system as huge and secure as Bitcoin.
Nonetheless, considering how swiftly technology is evolving, quantum computers with more than a million qubits are expected to become a reality within the next ten years.
Although quantum computers do not yet possess the level of processing power necessary to pose a threat to existing protocols like Bitcoin, there are several projects now ongoing that aim to alter or adopt new designs that would make them even more secure.
Moreover, since developers and company owners compete to be the most inventive, blockchain technology itself is continually evolving. Many organizations are exploring alternate cryptographic algorithms to protect future iterations of Bitcoin and other protocols, recognizing the need for stronger and more attack-proof solutions.