The digital marketplace has become saturated with the constant emergence of new cryptocurrencies. While it is a good thing that our community is growing, we are also missing out on some tokens that have promising prospects. But, thanks to social media, we found some cryptocurrencies that were underrated but are now trending. We already know how unpredictable the crypto market is, so there's no such thing as making a 'safe' investment that will guarantee you high returns. Thus, we always recommend that our readers diversify their portfolios to reduce risks.
Trending cryptocurrencies are digital tokens that have been around for some time but have recently started to gain traction. However, these cryptocurrencies usually have a community that spreads the word when their price rises. We considered the following cryptocurrencies underrated based on their current performance and potential. However, giving in to your FOMO is not ideal for your investments. It would be best to make strategic decisions while keeping up with trends.
If you have fallen into the trap of FOMO earlier while making investments, you should learn how to beat it.
Now, let's check out the four most underrated cryptocurrencies in the digital market.
$BET
The applications of cryptocurrencies are expanding, and now you can use them in almost all sectors. Cryptocurrencies will come in handy everywhere, starting from trading to shopping. So, to increase their adoption, the bet token or $BET was introduced as "the world's first community-driven decentralized" casino chip. It was launched in the BSC chain. The main goal of its developers was to make a place for cryptocurrencies in industries where people can use them to earn fiat currencies.
The token has shown exceptional growth since its launch. In July 2023, its price rose by 100% on average.
Some experts who invested in $BET while it was growing have experienced 150% profit. They also expect the token's price to rise five times to reach a new all-time high.
How Can You Use $BET?
You can use BET tokens in casinos where carrying cash might not be safe or convenient. You can also use them in retail stores that accept cryptocurrencies for payment. Besides these two unique uses, you can use $BET for trading purposes or choose to invest in them.
How To Buy $BET?
To make your purchasing process faster and easier, you should create a MetaMask wallet. However, it is not mandatory.
Once you have created a MetaMask wallet, you can create an account on bettoken.net and connect it to the platform. After you log in, you can spot the 'buy' menu on the left. After you click on it, you will have to select the payment method and check the token price.
Before you create a MetaMask wallet, it would be helpful if you learn more about it.
*Remember to refresh the site before placing your order to check the latest price of the token.
Once that is done, you must enter the amount of Bettoken you want to purchase. After that, you will be directed to the payment page, and after it is done, you will be given access to import the cryptocurrencies into your wallet. By entering the Bettoken Ethereum contact address, you will have the tokens in your MetaMask wallet.
Why Should You Invest In $BET?
Bettoken is an excellent addition to the crypto ecosystem as it plans to fight major issues like anonymity, cash security, liquidity, and rapidity. Though several platforms are trying to resolve the issues, they still pose a significant threat to the industry.
However, it would be best to research before investing in any cryptocurrency.
$LGCY
One of the core values of crypto that is often appreciated is its community's unity. In the decentralized world, there is no hierarchy, and the LGCY network (pronounced 'Legacy') is the most prominent flag bearer of this notion. The LGCY network is only two years old but has been able to create its ecosystem within a short span. The network's founders are Justin Wai'Au and Wes Wade, and the native token of LGCY is $LGCY.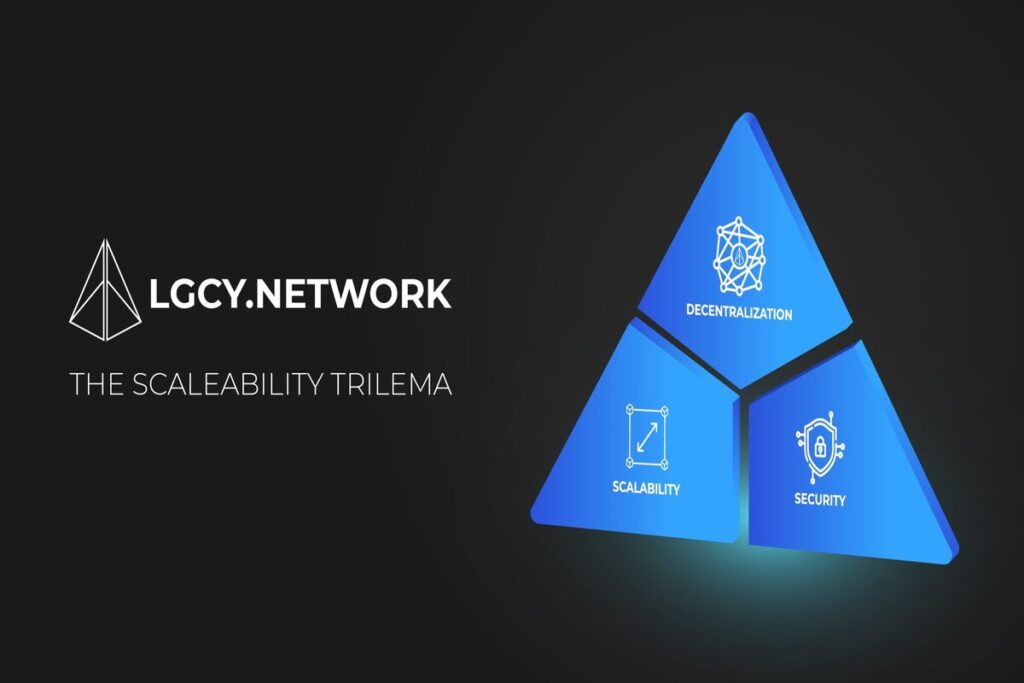 Source: X
The LGCY network is known for handling several transactions at a time and for its Libertas protocol. The mantra of the protocol the network uses is every token holder gets equal power no matter the number of cryptocurrencies they hold. If you want to make this system work, the protocol divides the 27 governing bodies of the network and also limits their power.
As the LGCY network also values the security of its users, the network uses Delegated Proof of Stake or DPoS. It allows the network users to elect delegates of their choice to validate the next block. Another advantage of using DPoS is that it does not require expensive equipment, unlike Proof of Work (PoW). Thus, it brings down the overall maintenance cost of the network.
To understand how Delegated Proof of Work (DPoS) works, you should first learn about Proof of Work (PoW) and Proof of Stake (PoS).
How Can You Use $LGCY?
Like other cryptocurrencies, you can use $LGCY for trading or investment. Because of its increasing price, experts are recommending crypto bros to buy $BET with the intention of HODL.
How To Buy $LGCY?
You can purchase LGCY tokens from its official network – lgcy.network. As soon as you visit the site, you will get two options, i.e., buy $LGCY on Gate or Uniswap.
To purchase the cryptocurrencies via Gate, you must register at its website. After that, you can spot a drawer menu on your right. After clicking it, the first option is to "Buy Crypto." You must check the cryptocurrency price first and select your preferred payment method.
Why Should You Use The LGCY Platform?
You understand the pain of performing transactions on slow platforms if you deal with cryptocurrencies regularly. But if you use the LGCY platform, you won't have to worry about it, as it allows over 10,000 transactions every second. Another best part about the platform is that the average cost of every transaction is $0.01. Thus, you get the best performance at a minimal cost.
$TANK
If you thought we could bundle up all cryptocurrencies under one frame, you are wrong. They are divided into stablecoins, utility tokens, governance tokens, etc. While the first two mentioned are self-explanatory, the concept of governance tokens might be difficult for a beginner to understand. Governance tokens allow users or investors to govern the decentralized organization they are associated with by vesting them with voting power. $TANK is a new project, and it is also a governance token. Along with that, the token was also created as a reward for players in the ecosystem.
It can be used in a crypto game called CryptoTanks, where every player gets an opportunity to earn. The most exciting feature of it is that all the NFTs in the game are reusable.
How To Use $TANK?
The BEP20 exchange token is available on the CryptoTanks platform, and you can use it in the game. You might also receive it as a reward while playing. It will help you climb the leaderboard in the game.
How To Buy $TANK?
You will first have to visit the CryptoTanks platform. After that, you will get an option to 'Play' at the top right corner. You will then have to sign up and create an account on the website. Once done, you must connect your MetaMask wallet to the Binance Smart Chain network. If you do not have a MetaMask Wallet, you can use your Coinbase wallet or WalletConnect.
Then, to receive $TANK, you can either mint it on the NFT page or your profile page.
Why Should You Get $TANK?
If you are a gamer and want to explore crypto gaming, joining the CryptoTanks platform is ideal. As a Play to Earn game, it also allows you a side hustle. Moreover, as it involves using NFTs, you would get an opportunity to deal with NFTs. You can use the knowledge gained from the game if you are interested in investing in unique NFTs.
$DCR
We are proud to see the crypto community growing every day, but we are even more proud to see founders launching projects that aim to make the community stronger. For example, Project Decred, to which the DCR token belongs, is a new project that aims to create a community with no place for monopoly.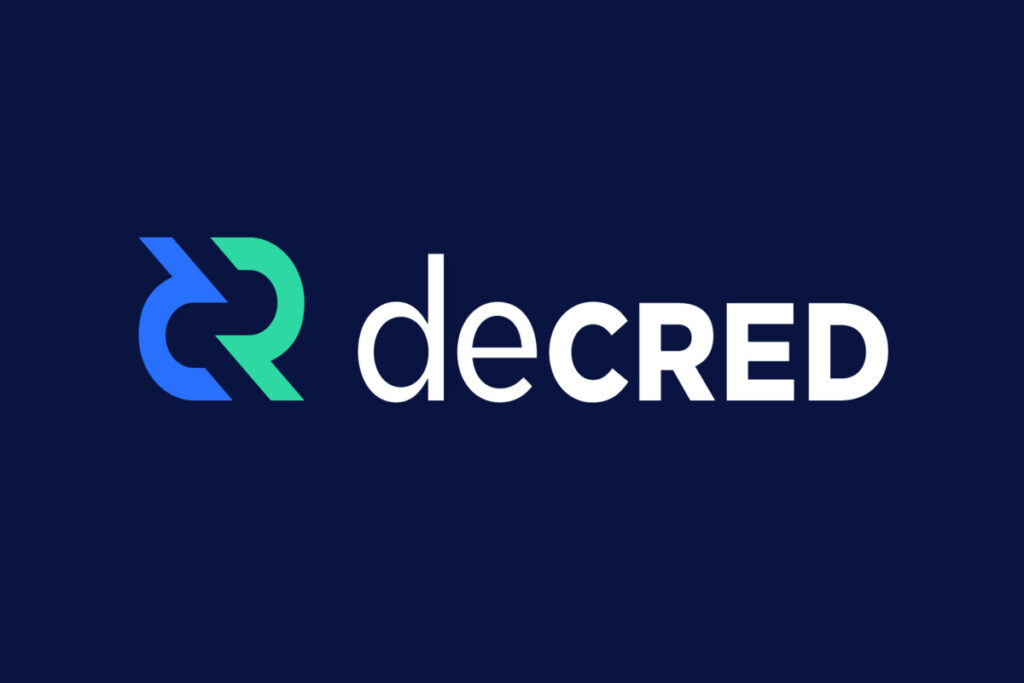 The Decred community wants every holder to possess the same voting rights and power so that no large organization can crack them down. Many DCR community members even say that the DCR protocol is on par with Ethereum. Well, they are not wrong.
Ethereum and Decred have moved to Proof of Stake from Proof of Work. It proves that DCR has the potential to provide similar benefits to the former. Moreover, Decred has a hybrid consensus mechanism, which allows it to have a robust governance model and provide more security.
How To Use $DCR?
The DCR token can be a valuable addition to your portfolio. The community is relatively small, but that only gives more growth opportunities. By investing in $DCR, you will get a chance to be a part of an evolving decentralized community.
$DCR can also be helpful for other purposes :
You can earn 7% APY if you stake it.
You can use the $DCR token to earn voting rights within the community.
You can use it to swap BTC.
You can also use $DCR for payment on specific online portals.
Investors can use $DCR to stake in the future.
How To Buy $DCR?
The most convenient way to purchase DCR coins is from the Binance exchange. The platform is famous for the DCR/USDT pair.
Why Should You Invest In $DCR?
Investing in DCR coins is like investing in the future of decentralization. As the market cap of $DCR is currently low, it provides a lot of room for investors to push it up using less money.
Conclusion
The article highlights the cryptocurrencies that are missing from the spotlight. It should be used for educational purposes only, as crypto investments are risky and should be done after thorough research. If you want to invest in any of the cryptocurrencies mentioned above, check their performance in the last couple of months and their advancement in the last year to make an informed decision.