Investors and traders in the cryptocurrency ecosystem are always looking for an outlet to optimize their processes.
This way, they can stay productive and profitable. This optimization includes tracking cryptocurrencies on their watchlist, selecting the best prices for cryptocurrencies, and comparing cryptocurrencies, among other reasons. One of the ways to achieve this is through the use of a cryptocurrency aggregator.
Here's a comprehensive article by DroomDroom on the best crypto whale trackers and how to use them well.
Cryptocurrency exchange aggregators are platforms that collect data like cryptocurrency prices across multiple cryptocurrency exchanges and make them available in a simple-to-read and use interface for actions like buying and swapping.
These aggregators come with different benefits for crypto traders and investors who spend energy trying to keep track of these cryptocurrencies.
Understanding Cryptocurrency Aggregator
The cryptocurrency market is filled with thousands of cryptocurrencies—10,022 coins, according to CoinGecko—that are difficult to track between the available exchanges. These cryptocurrencies are scattered across centralized exchanges like Binance, Houbi, OKX and decentralized exchanges like Uniswap, Curve Finance, and dYdX.
DroomDroom compiled the top ten decentralized cryptocurrency exchanges in 2023.
With the help of the cryptocurrency exchange aggregator, thousands of cryptocurrencies across different exchanges can be consolidated into their platforms with real-time data for users to compare their prices.
Traders and investors are allowed to trade directly on most aggregators through simple interfaces.
Some of the other data you'll find on a cryptocurrency aggregator other than the prices of a crypto asset includes the fees on each exchange, the liquidity of the cryptocurrency on the exchanges, and trading volumes.
There are several examples of available cryptocurrency exchange aggregators. One ideal way to categorize these aggregators is into two types of aggregators: centralized and decentralized cryptocurrency exchange aggregators.
Centralized Cryptocurrency Exchange Aggregator
These types of cryptocurrency aggregators aren't popularized as aggregators on the internet, unlike decentralized cryptocurrency aggregators.
They gather data for cryptocurrency prices and a wide array of information about market capitalization, transaction volume, tokens, full diluted valuation, and non-fungible tokens (NFT), among many other things.
Due to their robust nature and experience, they're often not categorized as price aggregators but as search engines for cryptocurrencies.
Some examples of centralized cryptocurrency exchange aggregators are CoinMarketCap, CoinGecko, Cryptocompare, and CoinCodex.
To learn more about cryptocurrency search engines, also referred to as block explorers, in this DroomDroom guide.
Decentralized Cryptocurrency Exchange Aggregator
Decentralized cryptocurrency aggregators are the most popularized type of cryptocurrency aggregators.
They collect prices of cryptocurrencies across several decentralized cryptocurrency exchanges to position the best prices for users; this is done through the best price routing.
They serve as intermediaries between the exchanges and users. Unlike centralized cryptocurrency aggregators, decentralized aggregators are more focused on connecting users and exchanges without providing extra information.
One of the reasons decentralized aggregators are prioritized is because they help reduce the issue of potential spillage.
They have a simplified user interface, and the experience is streamlined, making the process faster and easier to exchange tokens.
How Does A Cryptocurrency Exchange Aggregator Work
For any cryptocurrency exchange aggregators to work, they rely on blockchain oracles linked to multiple cryptocurrency exchanges on the platform.
To get the full picture of how this works, think about how layer-2 blockchains work that rely on layer-one blockchains to function properly. Another way to put things into perspective is how a vending platform works by bringing the best prices for a particular meal from different restaurants.
For aggregators to have the prices and other data across several exchanges on their platform, they need to be connected with the exchanges API (Application Programming Interfaces), or they scrape the data from the exchange website.
The data are provided in real-time and appropriately organized for users in charts, tables, etc.
Cryptocurrency exchange aggregator also depends on oracles that provide real-time data for the different cryptocurrencies across several exchanges on its platform.
After identifying the best prices for yourself, all you simply have to do is connect your wallet, and you can make purchases.
Advantages of Cryptocurrency Exchange Aggregators
There are several points of attraction to influence users to use cryptocurrency exchange aggregators.
For some users, it's an excellent way to save time; for others, it provides convenience. The list goes on, and the benefits are subjective.
Here are some of the most common benefits of using a cryptocurrency exchange aggregator.
Time-saving
Before cryptocurrency exchange aggregators, users had to switch between different exchanges when identifying the exchanges with the best prices and conditions for a cryptocurrency or trading pair.
During the process, several variables may change. Aggregator consolidates the prices across several exchanges into its platform, saving users time.
Price Discovery
With aggregators collating price data across exchanges, they provide a simplified way for users to discover the prices of crypto assets across exchanges easier, quicker, and in real-time.
Better Decision Making
Some aggregators provide more ways to view data across the different exchanges in a more appealing way to foster decision-making.
Some ways include adding visual details like charts that help streamline the user's decision process and potentially allow them to make better decisions.
Access To a Variety of Cryptocurrency
Aggregators supporting API to many exchanges open users to various cryptocurrencies they can trade beyond the most commonly traded ones.
Personalized Data
Decentralized cryptocurrency exchange aggregators are one of the best ways to control and monitor your trading activities across different exchanges since all transactions happen in one place.
Centralized cryptocurrency exchange aggregators will direct you back to the exchange of choice to purchase directly from the platform, which doesn't allow you to track activities easily and require manual efforts.
More Security
In the case of decentralized cryptocurrency exchange aggregators, users get to protect their data since they're not required to fill in any form of AML or KYC (although, in rare instances, they have to).
These decentralized aggregators don't collect or require data before using their services. This is an excellent way for users to maintain a low profile or trade and swap their tokens in an incognito identity utilizing the platform.
To learn more about AML and KYL in cryptocurrencies, read this comprehensive guide by DroomDroom.
Arbitrage Opportunity
Users can take advantage of the price variation across different exchanges listed on an aggregator to buy low and sell higher for profits.
Ease of Use
There aren't many technicalities when it comes to using cryptocurrency exchange aggregators. They mainly don't require any tedious signup process and are intuitive to use, especially for users familiar with trading cryptocurrencies across exchanges. Aggregators let users go straight into taking action.
The disadvantage of Cryptocurrency Exchange Aggregator
While cryptocurrency exchange aggregators are great tools, they also come with their disadvantages. Some of them include the following:
Support few exchanges
Cryptocurrency exchange aggregators rely on the API of exchanges to function; however, this can be difficult to get, which limits the available exchanges listed on the aggregator. Users stand the chance to miss out on opportunities due to this.
Limited Functionalities
Unlike trading directly on a cryptocurrency exchange, where there are suites of features and customizations to benefit from, cryptocurrency exchange aggregators lack this and offer just a few features, like swapping, buying, and selling. This might not suit traders interested in other activities at the moment.
Aggregator Fees
While some cryptocurrency exchange aggregators are free to use without commission and fees, others are not. These commissions and fees might affect a user's overall profitability.
Security Issues
Users face a potential risk of losing their data and other sensitive information to aggregators since it requires users to connect to multiple exchange accounts.
Delay in Execution
Users may face the issue of delayed execution, which is the time difference between when a user places a trade and when the aggregators place the trade on an exchange. In this case, it might be quicker for users to trade directly on the exchange.
Complexity in Interface
Using cryptocurrency exchange aggregators can be easier for experienced traders. Still, new and invoice traders might find it arduous and challenging as they encounter issues with new terms like floating rates, etc. It's important to deal with trusted aggregators with a solid privacy policy that caters to users.
Regulatory Restrictions
This is more applicable to decentralized cryptocurrency exchange aggregators due to their lack of KYC and AML policies and systems. They might not be usable in certain jurisdictions that require some of these details before being operational for their citizens.
Top Cryptocurrency Exchange Aggregators in 2023
Cryptocurrency exchange aggregators have gone a long way since their inception. Even in 2023, they're gaining more attention from users with different interests. Decentralized cryptocurrency exchange aggregators are the most common and rampant because of their lack of AML and KYC policies in place. Centralized aggregators, on the other hand, have become attractive because of their wide array of information and data available on the website.
CoinGecko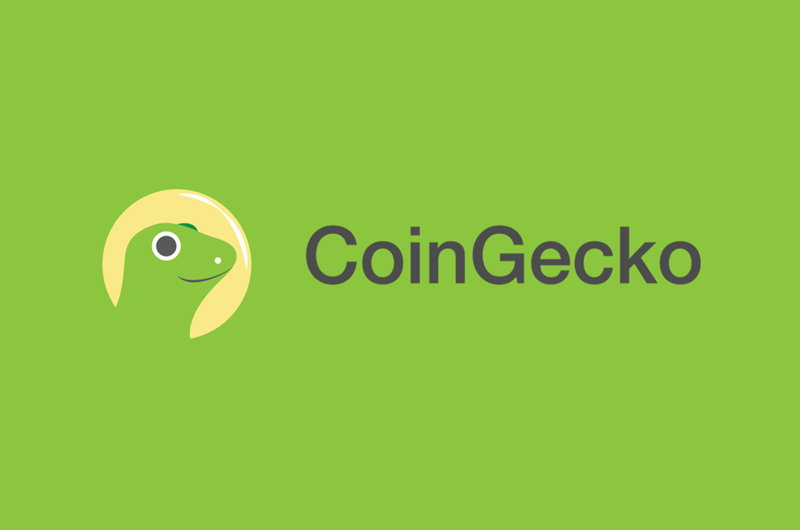 This is considered one of the largest centralized cryptocurrency data aggregators available. Unlike decentralized exchange aggregators, CoinGecko contains a wide array of information and data, but also, you can't directly purchase or swap cryptocurrencies on the platform by simply connecting your wallet. Instead, you're directed to the preferred exchanges after discovering the best price to trade.
To use the price discovery of an aggregator, search the cryptocurrency you're interested in using the search icon; click on it, and at the bottom of the page you're directed to, you'll discover the prices of the cryptocurrency across multiple exchanges and the different trading pairs you can trade them in.
SwapZone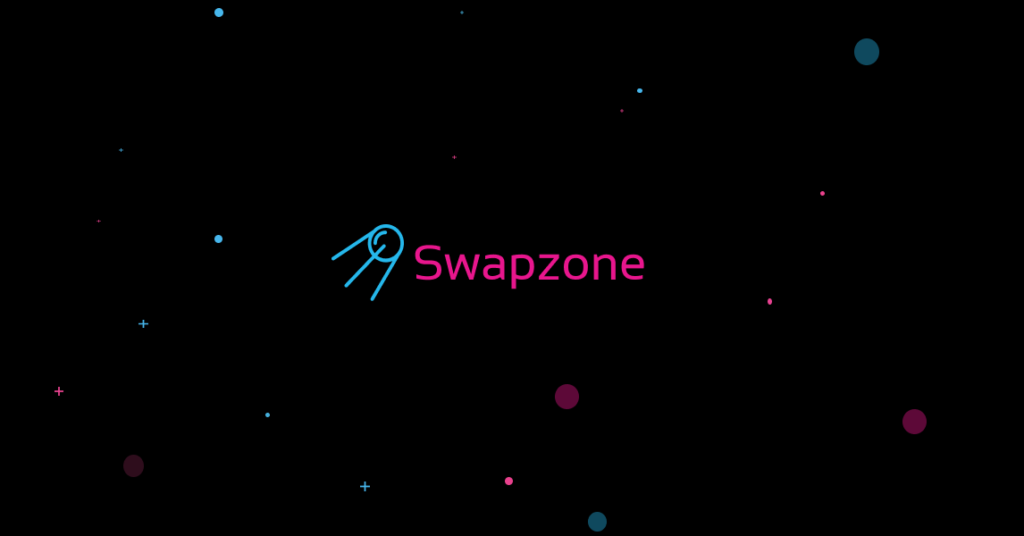 Swapzone is yet another prominent cryptocurrency exchange aggregator. Still, it's more decentralized as it doesn't require users to provide their details like email, phone number, and names, among other personal and government details, before using their platform.
Using Swapzone, the process is straightforward: visiting the landing page and deciding the action to be taken: exchange crypto, buy/sell by fiat, and DEX.
You're provided with a list of exchanges with offers for the action you've decided to perform, and for the rest of the action, you simply follow suit.
You'll find details, including reviews on the exchanges, TX cost, estimated arrival time (ETA), and routes (the path for the trade will be executed). Swapzone doesn't charge a fee for its transaction. There's also the fastest, best rating, and the best rate.
ParaSwap
This is decentralized, just like Swapzone, with multiple options to trade with. You're not requested for KYC details giving you complete control over your data.
The process is straightforward; you're left with three options: swap, transfer, limit, and OTC. After selecting the tokens to be swapped or transferred, you'll find details, including order routing, price impact, minimum [amount] received, and network fees. Below is a list of exchanges and the amount of tokens you'll receive from whatever wallet you decide to use.
The connected wallet links users to their Paraswap Wallet, Coinbase Wallet, or Wallet Connect.
OpenOcean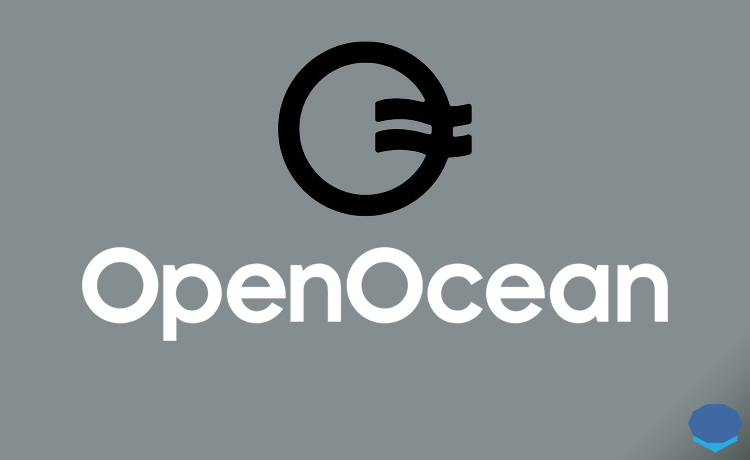 OpenOcean is a leading decentralized platform not primarily focused on cryptocurrency exchange aggregators but hosts other services.
OpenOcean has limited functionalities; you can only swap or set limit orders. You'll find information like estimated gas fees, price impact, and gas refunds when transacting. Unlike other aggregators, OpenOcean doesn't let you select the exchange to trade with; instead, it automatically finds the best prices. This process isn't transparent and expected and leaves users disconnected from the entire process.
Some other products you'll find on OpenOcean asides from the cryptocurrency exchange aggregator are perpetual futures trading, ETH liquid staking aggregator, and cross-chain swap. There are also 28 blockchains on the platform and some other options available.
CoinMarketCap
Similar to CoinGecko, this is a centralized cryptocurrency exchange aggregator but is best referred to as a data aggregation platform due to the large amount of available information.
Using CoinMarketCap as an exchange aggregator requires you to search for a cryptocurrency. Once details about the exchange are provided, scroll to the end of the page, where you'll find a lot of potential trading pair for the cryptocurrency, the exchanges, the prices, the line chart, etc., after scanning through and identifying the best price, you're directed to the exchange for direct purchase.
The best part about centralized cryptocurrency exchange aggregators is that, unlike their counterparts, you can access price details across a long list of cryptocurrency exchanges.
Conclusion
Cryptocurrency exchange aggregators are very useful tools for several reasons, like maintaining anonymity and discovering the best price for a cryptocurrency, among other reasons. Still, it's very advisable to gauge their disadvantages to see if it truly works for your trades. An excellent approach will be going through reviews from trusted platforms like Trustpilot.