If you're looking to get started in the world of NFTs, you will need to know about the top marketplaces for buying and selling them. In this blog post, we'll introduce you to some of the most well-known options out there, so you can start your NFT journey confidently. Read on to learn more!
NFT marketplaces have increased in number along with the NFT sector over the past few years. Dedicated platforms like OpenSea, Blur, Rarible, and SuperRare as well as centralized cryptocurrency exchanges like Coinbase and Crypto.com are among the most well-known NFT marketplaces.
NFTS: A New Way to Collect and Trade Digital Assets
There's a new trend in the art and collectibles world, and it's non-fungible tokens (NFTs)! The NFT sector has exploded into the limelight in recent years, with analysts forecasting growth of the industry from $402 billion in 2021 to over $1 trillion by 2032. Whether you're a seasoned collector looking to branch out into something new or a complete beginner, NFTs are a great way to collect rare digital assets.
NFTs work differently from traditional collectibles, so there are definitely some key concepts to understand. Fortunately, there are a plethora of marketplaces where you can learn all about NFTs including how to buy and sell to start trading them right away. If you're looking for the perfect piece to add to your collection, take a look at some of these top NFT marketplaces!
How Do NFT Marketplaces Work?
NFT marketplaces are an exciting new way to invest, trade and collect digital assets! If you're a beginner looking to get into NFTs, there are a few key marketplaces you should be aware of. From major crypto exchanges like Crypto.com and Coinbase to established NFT platforms such as OpenSea and Rarible to the emergence of new marketplaces like Blur, there's something out there for everyone. Whether you're wondering how NFTs work or learning how to buy and sell them, these trusted platforms make it easy to join the growing community of NFT enthusiasts. So go ahead — dive into the world of NFTs and get ready for some amazing opportunities in the space!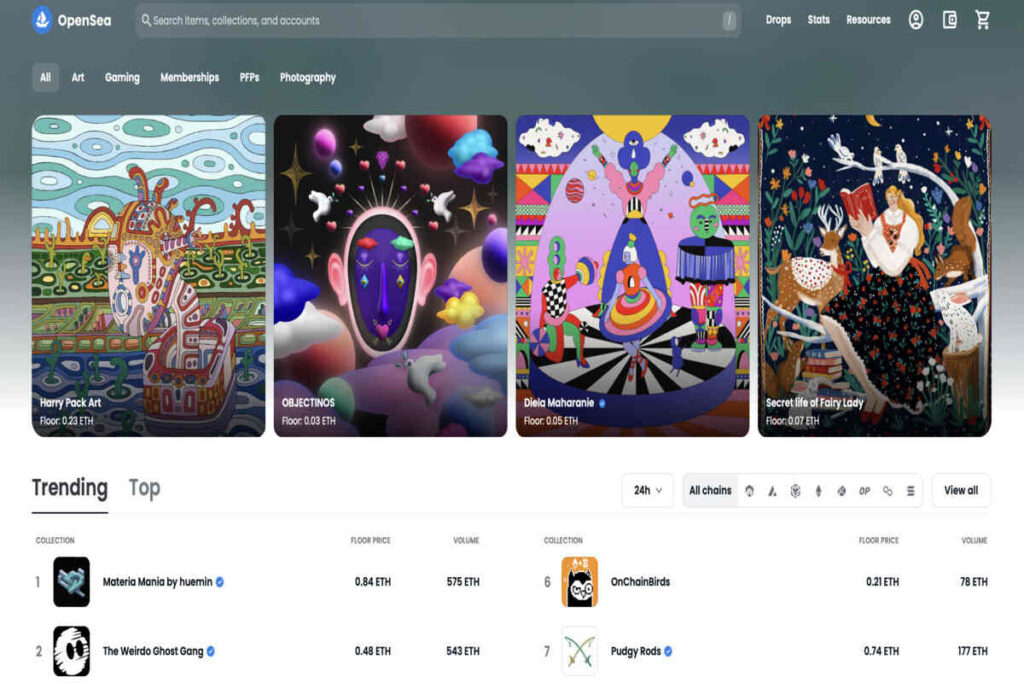 Navigating the World of NFT Marketplaces
With the growing popularity of NFTs, it's essential to know about the top marketplaces for buying and selling them. For beginners, understanding how NFTs operate and how to buy and sell them can seem overwhelming. Fortunately, there are plenty of reputable marketplaces that can offer advice and comprehensive tutorials on how to start buying and selling non-fungible tokens.
In order to get the best experience, it's important to understand which NFT marketplaces have the widest selection, lowest fees, and most secure transactions while keeping in mind reputation, community, and support. It is also crucial to understand that each blockchain, including those like Solana and Ethereum, has its own specific marketplaces for the purchase and sale of NFTs with varying fee structures. Weighing up these options will help beginners get used to participating in the rapidly evolving world of NFTs.
Top NFT Marketplaces
NFTs are unique digital assets that represent real ownership and are quickly gaining traction in the crypto sphere. If you're brand new to NFTs, then you'll need to find yourself a reputable NFT marketplace so you can buy and sell these tokens with ease.
OpenSea, Rarible, and SuperRare are among some of the best marketplaces out there. These marketplaces offer an array of exclusive artwork, memorabilia, and even virtual real estate, making them great platforms to learn how NFTs operate and get you started in exploring what the NFT landscape has to offer. In recent months, NFT marketplaces like Blur have emerged as top competitors against the long-standing platforms mentioned above, capturing sizable market share and trading volume.
Interesting trend:

For the first time ever, Blur is now doing more ETH volume than OpenSea on NFT trades *where the buyers hold the NFTs and don't flip*

(1/2👇) pic.twitter.com/FuSb9Fs2t3

— NFTstatistics.eth (@punk9059) March 8, 2023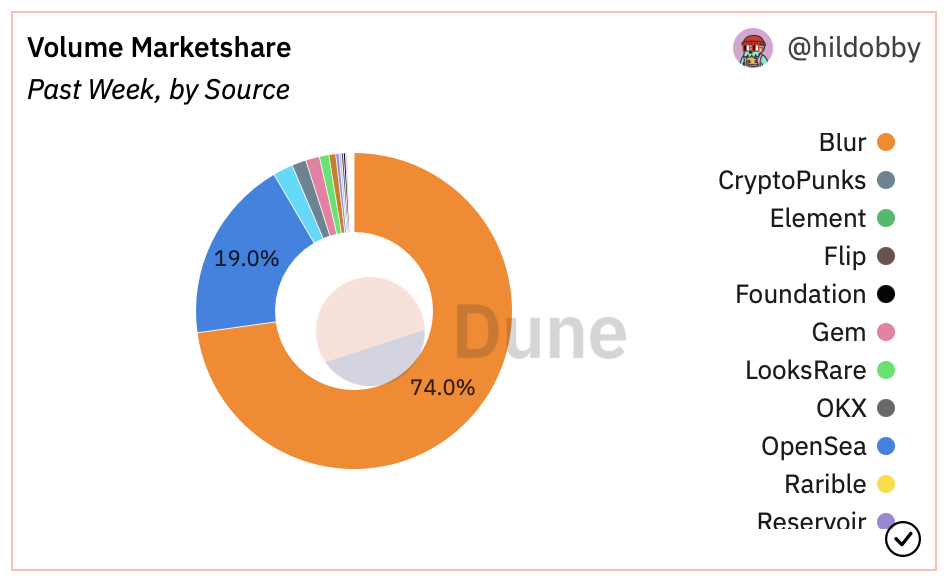 Understanding the Strengths and Weaknesses of Each NFT Marketplace
If you're ready to embark on your NFT journey, considering your NFT marketplace of choice is the first step. Each platform has its own approach to buying, selling, and tracking NFTs. Therefore, it's essential to do your research before settling on one. There are some great options out there specializing in different categories of NFTs and suited for varying levels of knowledge and experience. Have a look at what's available, recognize your goals, and select the one that works for you!
Navigate the NFT Landscape Through Our Guide
If you're feeling adventurous and have decided to explore the world of Non-Fungible Tokens (NFTs), then look no further! We have all the information you need to get your NFT journey kickstarted. From understanding how NFTs work and which top NFT marketplaces you need to know about, to learning how to buy and sell tokens, our guide has it all. Read this article as a comprehensive guide to all things NFT and for a thorough understanding of the NFT revolution.
Learning how to buy and sell NFTs can seem an intricate process, but by using one of the top marketplaces listed above along with their extensive resources, you're well on your way to becoming an NFT master. While this article has provided an introduction to the top NFT marketplaces, critical that individuals continue to be aware of trends in the NFT space as new marketplaces emerge on a routine basis. If you'd like more information and guides on NFT-related topics and crypto collectibles, keep a close eye on our future blogs!