Since the creation of Bitcoin, the first cryptocurrency, and the introduction of other cryptocurrencies—Altcoin— exchanges sprouted out to help facilitate the transaction of these cryptos—on-ramp and off-ramp. These exchanges have innovated several means to serve their users better and comply with regulatory authorities within their operating regions. Know-your-customer (KYC) is one of the tools used by most cryptocurrency exchanges to identify customers' identities and stay compliant with the law.
Non-KYC cryptocurrency exchanges don't require users to provide personal documents, such as a government-issued ID, to verify the user's identity and risk profile.
While exchanges use KYC to protect customers and themselves and prevent money laundering activities, some users view activities such as KYC as an invasion of privacy. They'll prefer operating incognito and avoid unveiling their identity.
This identity invasion burden on these users led to another wave of crypto exchanges with similar functionalities but no KYC requirements. Although certain limitations, such as deposit and withdrawal limits, are enforced, everything else was maintained. Suppose you've always wanted the benefits of trading cryptocurrency without undergoing the tedious identification-check process. In that case, some exchanges solve this for you smoothly, trustlessly, and without hassles.
Top Crypto Exchanges Without KYC Requirements
There are lots of exchanges offering no-KYC services. While some mandate zero KYC, others with KYC for certain transaction limits. Regardless, here are some of the user-friendly, no-KYC exchanges:
Hodl Hodl
Hodl Hodl is recognized as a Bitcoin exchange that facilitates peer-to-peer transactions between two parties. It acts as a bridge between buyers and sellers. It doesn't have a wallet where users can store funds, so it locks funds in a multisig escrow.
Since Hodl Hodl doesn't lock user funds in any wallet, two advantages are associated. It ensures tighter security, making it difficult for hackers to syphon users' funds. And in addition, Hodl Hodl isn't subject to a rigorous compliance procedure. In fact, Hodl Hodl makes a lot of jokes about KYC; see this:
We have a joke about custodial exchanges, but it requires KYC/AML.

— Hodl Hodl (@hodlhodl) July 26, 2020
With this, users can remain anonymous without doing any KYC or submitting personal details for AML checks. Trading fees are low on HodlHodl; it costs just 0.3%—charged from both parties. Like other exchanges, you're asked to provide an email address and set up a 2FA (optional). The limitation with Hodl Hodl is that it only supports Bitcoin, but there's no limitation to how much can be transferred on the platform.
MexC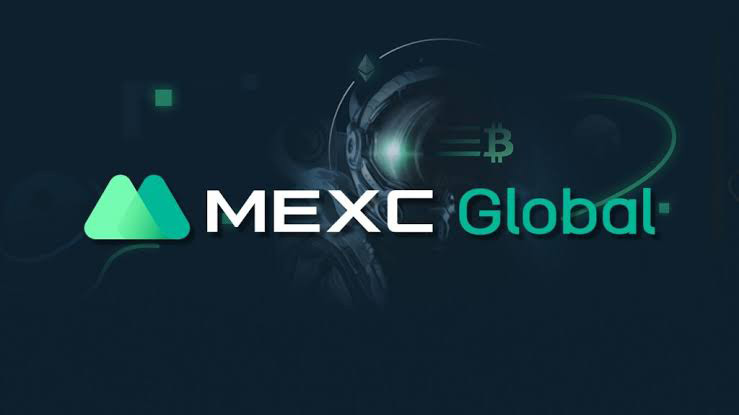 MexC is a digital asset exchange founded in 2018 and headquartered in Seychelles. With their high-performance technology and user-friendly interface, the exchanges made buying, trading, and exchanging crypto quickly. The company has over 10 million users and a presence in 170 countries.
MexC falls under the category of no-KYC exchange that caps the deposit and withdrawal option for users who don't proceed to verify their identity. Users must forfeit their incognito mode to use certain services, such as the derivative trade.
The exchange is available on iOS and Android devices and supports up to 1,500 cryptocurrencies, including bitcoin, ether, and Tether; there are multiple payment options and supports fiat currency such as USD, EUR, and GBP, and low trading fees. Another feature to benefit from MexC is its copy trading, among others.
KuCoin
KuCoin is one of the most renowned cryptocurrency exchanges in the world, headquartered in Seychelles. It requires no KYC at all before accessing its services. There's a great assortment of crypto, with over 700 coins. The platform offers low trading fees between 0.005-0.1%, discounted fees for KuCoin token holders, customer experience is top-notch and unrestricted for the user, and exchanges are available for both iOs and Android users.
Although KYC isn't compulsory, specific information and details are needed to use the no-KYC feature of the exchange—this is called the basic KYC process. The signup procedure for this basic KYC requires the user's email and basic personal information without compromising the user's incognito mode.
This account has limitations; for instance, with KYC, a user can withdraw up to five bitcoins (5 BTC) per 24; a KYC-enabled account has a limit of 100 BTC within the same time frame.
KuCoin isn't available in the United States; however, it's open to 20 million customers across over 180 countries worldwide. Compared to other exchanges, such as Coinbase, Kucoin outstrips it by numerous categories.
ByBit
ByBit is one of the most reputable cryptocurrency exchanges. The exchange offers access to a wide range of assets. Users can trade Bitcoin, Altcoins such as Ether, Solana, Dogecin, XRP, Litecoin, Tether (USDT), and non-fungible tokens (NFT).
Like other crypto exchanges above, the no-KYC account on Bybit excludes users' activities. There is a daily withdrawal capped at $20k and a monthly limit of $100k. For NFT, users can't complete NFT purchases, sales of NFT over $10k, and deposit or withdraw NFT. Some features and benefits such as P2P trading, One-click buy, Earn products, fiat deposit, Bybit launchpad, and reward hub aren't available to non-KYC accounts on the exchanges. Compared to previous years, Bybit limits for non-KYC accounts get more restricted; here's a tweet reply that shows it:
Hi there,

Under our new policy, the maximum withdrawal per month for a non-KYC'd account is 100k $USDT. Over a year it adds to a total of 1,200,000 $USDT. Completing Level 1 KYC is quick and easy, allowing you a maximum withdrawal of 1,000,000 $USDT per day, with no monthly cap.

— Bybit (@Bybit_Official) December 29, 2022
Bybit is available in over 160 countries and to over 10 million users. Customer support is available 24/7, with over 270 assets and 200 contracts on its Spot and Futures. Since the launch of the exchange in 2018, the exchange has reached an all-time trading volume of $35 billion and has partnered with companies like Circle, Fireblock, and Chainlink.
The crypto exchange claims to be built on three pillars; reliability, products, and opportunities. All of its services fall into this class.
Kraken
Kraken is a prominent cryptocurrency with a reputation for quality service, and it's currently the third-largest cryptocurrency exchange.
The San-Francisco-based exchange processes over $300 million daily and supports currencies including US dollars, Euros, Canadian dollars, and Japanese yen. Kraken has over 200 digital assets on its platform, including Bitcoin, Ethereum, Solana, Avalanche, and non-fungible tokens. In addition to this, there are 700 cryptocurrency pairs to trade from the platform.
With over a decade of experience operating in the market, Kraken is understood to balance regulatory compliance and user needs—such as no-KYC requests.
The company has different verification levels: starter, express, intermediate, and Pro. The no-KYC account falls under the starter. To sign up for this account, the only details required are Email, full name, Date of birth, phone number, and physical address. There is also a withdrawal limit; on this account, the limit is $5,000 per hour compared to KYC-enabled exchanges, with $1,000,000 per hour. Users can try this exchange out.
CoinEx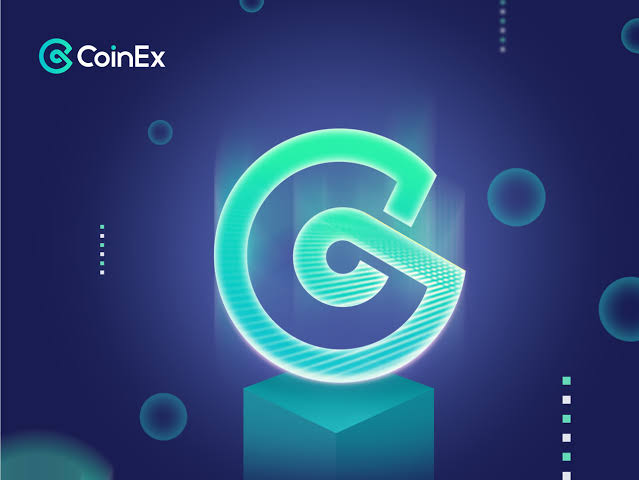 CoinEX is another well-known no-KYC crypto exchange founded in 2017 and has over 673 cryptocurrencies listed on its platform, with a daily transaction volume of hundreds of millions. Similar to some other exchanges, the functionalities of CoinEx are limited without users verifying their accounts with some sort of Identification.
A non-KYC account with CoinEx can carry out spot & margin trading, trade perpetual contracts, etc. However, promotional offers and bonuses available to registered and verified users will be selectively shared with non-KYC users. There's also a cap placed on withdrawals; non-KYC users can only take out more than $10,000 within 24 hours. The same limitation isn't present for depositing; In essence, you can fund your wallet as much as you want, but you can't withdraw similarly.
However, CoinEx has an immensely customer-friendly interface and top-notch services, and it's considered one of the best cryptocurrency exchanges. You can use them if the withdrawal limits only affect your exchange activities.
dYdX Exchange
If you've been in the crypto arena for a while or are a student of advanced mathematics, the name 'dydx' should ring a bell. The crypto exchange came into the limelight in 2017 and rose to fame as it built Ethereum as a layer 2 exchange. dYdX is a decentralized crypto exchange that offers services, including crypto margin trading, lending and borrowing services, and cross-margin perpetual trading.
There are no limitations for not providing a KYC on dYdX; you get to enjoy every bit of the services offered by the exchange. Many traders and investors take dYdX as a go-to choice because of its low fees and no gas cost, super fast transaction speed, seamless and quick withdrawal, customer-friendly interface, and complete privacy and security.
dYdX can accomplish all of these because it runs on a smart contract which is mainly responsible for specific functions of the exchange. To top it, the exchange has many cryptocurrencies listed on its platform and processes upwards of billions of dollars in daily transactions.
BitFinex
Bitfinex is a Hong Kong-based centralized cryptocurrency exchange founded in 2012 by Giancarlo Devasini and Raphael Nicolle. It's the 9th largest cryptocurrency exchange, with a daily volume of $120 million.
Bitfinex also runs a non-KYC plan; however, rather than non-KYC, it's called a Basic Plus plan. This plan restricts users to a few activities; this includes exchange trading, OTC trading, deposit and withdrawal, stablecoin transfer, staking reward, bitfinex pulse, multipliers in an affiliate program, and Bitrefill.
There are specific features withheld for users on the Basic Plus account. For example, crypto deposits and withdraw can't be made through International bank transfers and SEPA (OpenPayd); trading and lending features including margin trading, margin lending, derivatives trading, lending pro, Bitfinex borrow, and increase position; other features such as Bitfinex pay, competition, etc.
To use the Basic Plus plan, four details are requested from a user: an official photo ID, biometric photo (selfie), phone number, and residence address. However, many anonymous traders consider this KYC and choose not to trade with Bitfinex.
Bisq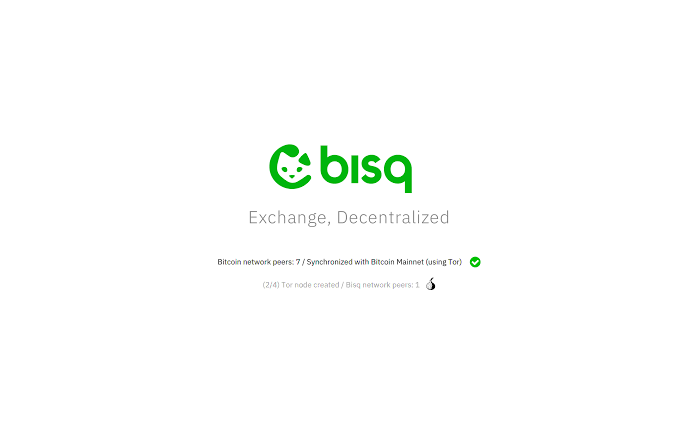 Bisq is a decentralized cryptocurrency exchange that has gained top-of-mind awareness in the market. Its presence can be traced far back to 2016.
Bisq runs on a peer-to-peer network and an open source that lets the users buy and sell Bitcoin privately and securely. The exchange's full features and benefits require no form of registration. The platform can achieve a high level of safety with the assistance of a multisig escrow.
Privacy on Bisq is possible since it's stored locally on disk without reliance on central server involvement, and the combination of an easy-to-use and user interface, Bisq is a go-to choice for many incognito traders. Bisq also has Bisq DAO that gives the user governance rights.
ChangeNow
ChangeNow is a cryptocurrency exchange service that smoothens transactions with crypto. The exchange supports over 700 crypto assets listed on its platform and 28 solutions & services.
The platform is known for supporting businesses. Some of its services include payment processing API allowing companies to conveniently receive crypto, custody API for enterprises to store funds, and liquidity provider API that provides access to liquidity providers.
ChangeNow does not require verification when signing up. KYC verification is only needed if a transaction is marked suspicious. If that occurs, users whose account is flagged are expected to undergo a particular KYC procedure, which can take up to five (5) days before resolution.
ChangeNow is the go-to choice for many because there are no hidden charges for using the platform, it supports fiat-friendly exchange, over 50,000 trading pairs, and its level of security.
PrimeXBT
PrimeXBT is on the list of no-KYC cryptocurrency exchanges. It allows users to trade and manage their crypto investments safely and smartly. Since its launch in 2018, the crypto exchange has extended into 152 countries and garnered over a million registered users. In addition, a wide range of crypto assets is available for grade on the platform.
PrimeXBT claims to support users' privacy, so its clients are not required to undergo the KYC procedure or provide personal information before accessing its exchange. To register, all that's needed is an email address as the key to a user account.
Except in a scenario when PrimeXBT decides to do a Customer Due Diligence (CDD) and information including proof of identity, address, and source of funds are demanded, users can go into full incognito mode on the platform.
Conclusion
Non-KYC exchanges have been important in helping maintain the anonymity needed in crypto. Consider the exchanges above if you need to maintain incognito mode while trading in the crypto market. Additionally, you need to do your research (DYOR) to find out more about the exchanges to avoid any form of unforeseen situations.
Frequently Asked Questions (FAQs)
What Exchange is The Best Non-KYC Exchange
There are only so many best non-KYC exchanges. You need to consider various non-KYC exchanges, compare their terms and conditions, and see which is best suited for you.
When is KYC required For Users?
For exchanges that offer KYC and non-KYC features, you must provide KYC documents to access certain features; an example will be derivative trading and margin lending with Bitfinex.
Can I purchase Bitcoin and Altcoin on non-KYC?
If listed on your chosen exchange, you can purchase Bitcoins and altcoins on non-KYC exchanges. However, there might be certain limitations, but it's subjective to the exchange.
Can KYC be done Online?
Yes, KYC can be carried out entirely online without needing physical interaction with the exchange. All that's needed is for the user to submit the required information to finish the process.